Well, my old 'RCZ' logo mats were getting a bit tatty, so thought I'd get on to my embroidery supplier to see if he could rustle up an 'RCZ GT' design for my replacements.
Asked him if he could combine the standard RCZ logo with the 'GT' taken from the start of the Peugeot 'GT Line' logo (with the GT section of the logo being slightly smaller than the RCZ, reminiscent of the RCZ R logo.)
Here's the result (forgive my poor photos)...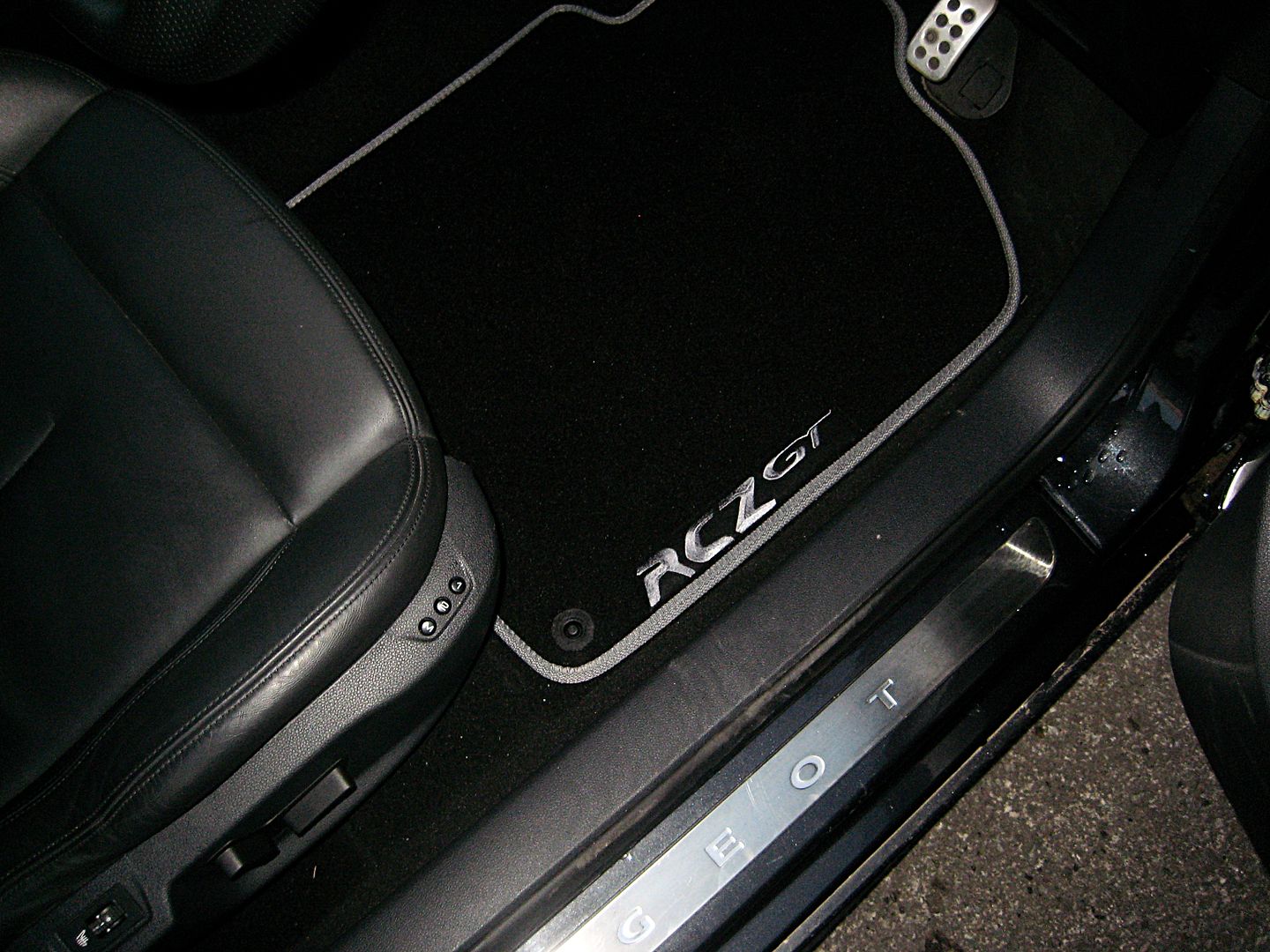 Made using a rather luxurious 1100g/m2 tufted velour carpet with grey fabric taped trim and matching grey logos.
Left the heel pad off just out of personal preference
The above pic shows the driver's side only, but I got a pic of the full set too (though the grey trim doesn't show up particularly well on the light background)...
Happy with how they've turned out - nothing like a new set of mats to give your interior a new lease of life
(Just realised I've still not put pics of my Z up on here yet either. Gonna get it valeted soon, so will stick them up then and see what you all reckon!)