First off, I apologise. Im doing the how to backwards from the order I took the pictures as I was too busy swearing at the trim
What you will need:
-T20 torx screwdriver
-T50 torx socket
-Large flat head screwdrver
-Small flat head screwdriver
-About an hour of time.
Step one:
Disconnect the battery.
As with any work near electrics, its best to disconnect the battery. And if you brake something you shouldnt have, you dont want an airbag blowing three inches from your face.
There is a downside to this. Your power steering wont work for one of the steps further along.
Step two:
Remove the lower cowling.
You will need the T20 torx screwdriver for this. There are two screws on the lower cowling, just behind the steering wheel.
After you undo these, you need to undo all the clips along the seem lines, and you will also need to pull the latch on the adjusting lever.
Its easier to take off than put back on, so remember to take a mental note of how you did it.
Step three:
Unhook the airbag from the steering wheel.
To do this you will need the flat head screwdrivers. They are latched on to one of these either side.
Its very awkward to get to, but you have to slide the metal bit away from the hook on the airbag, while pulling the airbag from the front.
This is where the downside of disconnecting the battery comes in. This is because you need to turn he steering wheel to either side to get to the clips.
Once the the airbag is loose, be careful as there are wires attached to them.
Step four:
Remove the wires from the airbag.
You have two wires. One with a grey plug, and one with a yellow.
The grey plug just pulls out.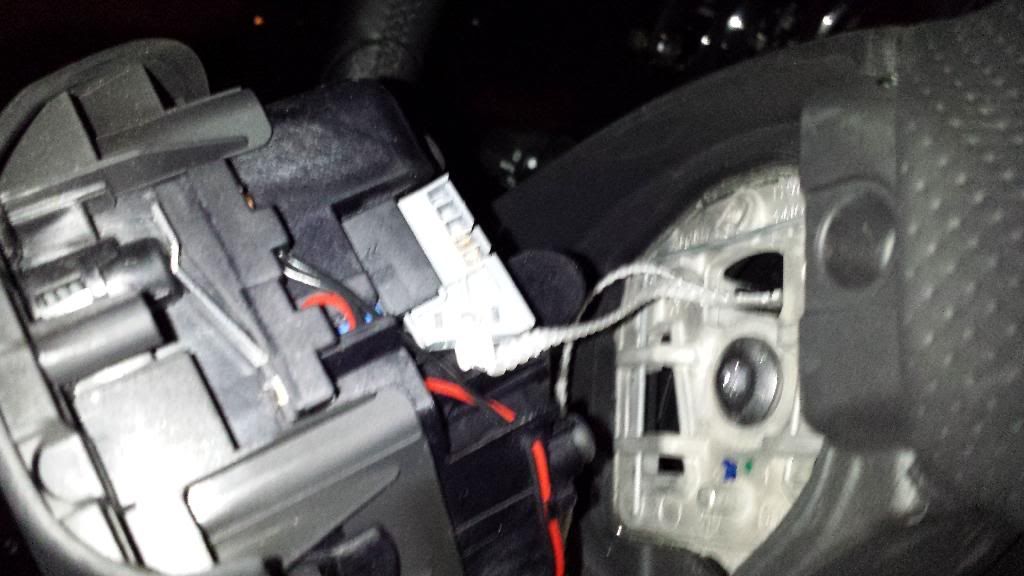 The yellow one is a bit more complicated, you need to undo the top, and then pull away from the airbag.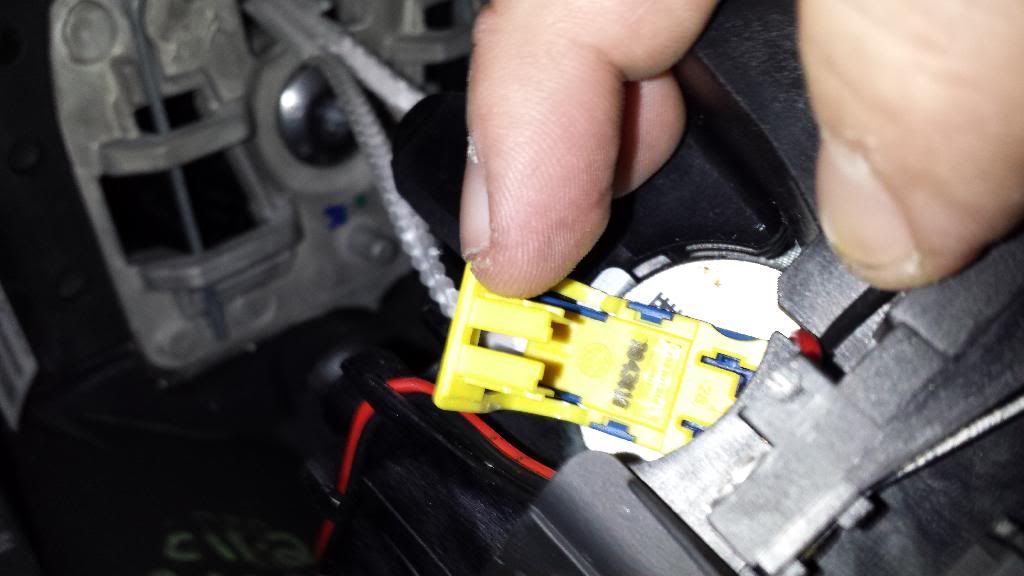 Step five:
Now the airbag is disconnected, you need to undo the large torx screw in the middle of the steering wheel. This is where you need to T50 torx socket. Its on there tight, so a screwdriver wont budge it.
Once that is undone, you are left with this.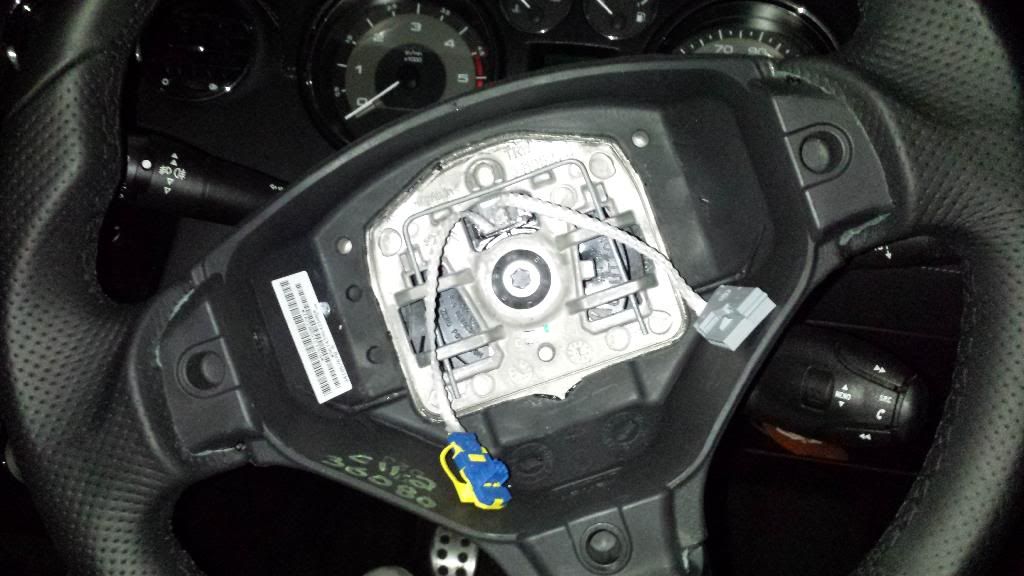 Step six:
Pull off the steering wheel.
You will need a bit of elbow greese, but it will come off. Once its off, thread the wires through the wheel.
You dont need to worry too much about getting the steering wheel in the right place once you refit, as the wires are at the top middle of the wheel, so as long as they line up, your fine.
Step seven:
Pretty much do all previous steps backwards.
If you have swapped the original steering wheel for a sport one, this is the result.