Well today I installed the K&N air filter in the RCZ 156.
Following this
thread
and the good advice given, I decided to buy the K&N filter and fit it myself (or rather the husband did
)
Here is the process we followed along with pictures to guide you.
The box has it arrived: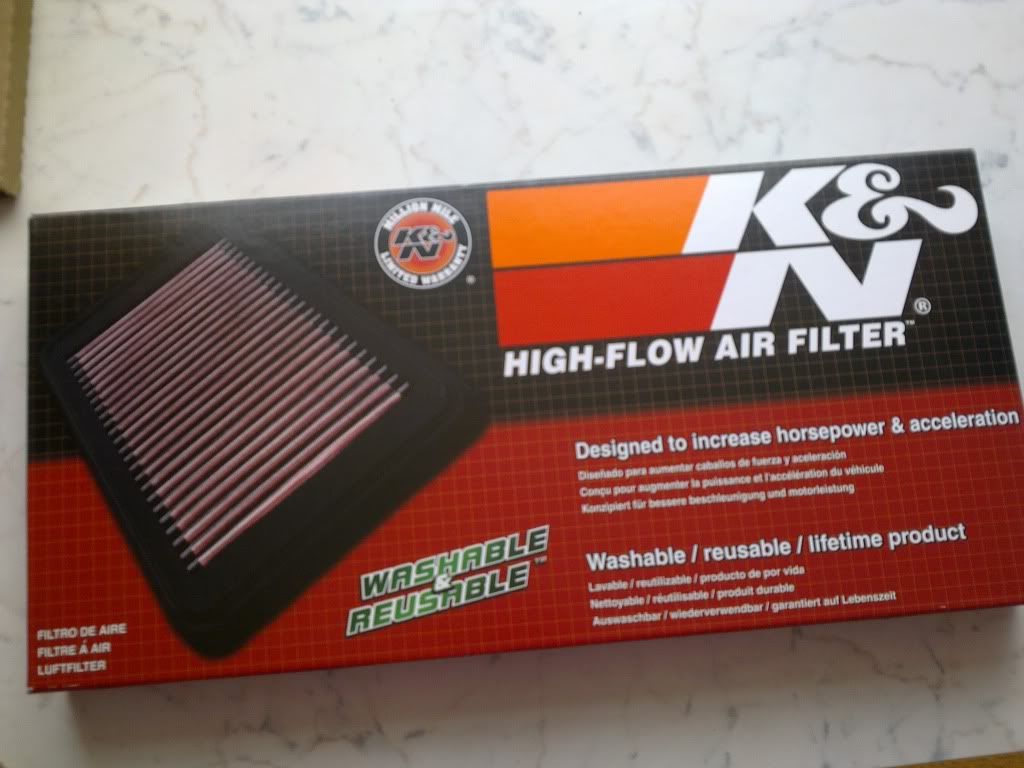 What was in the box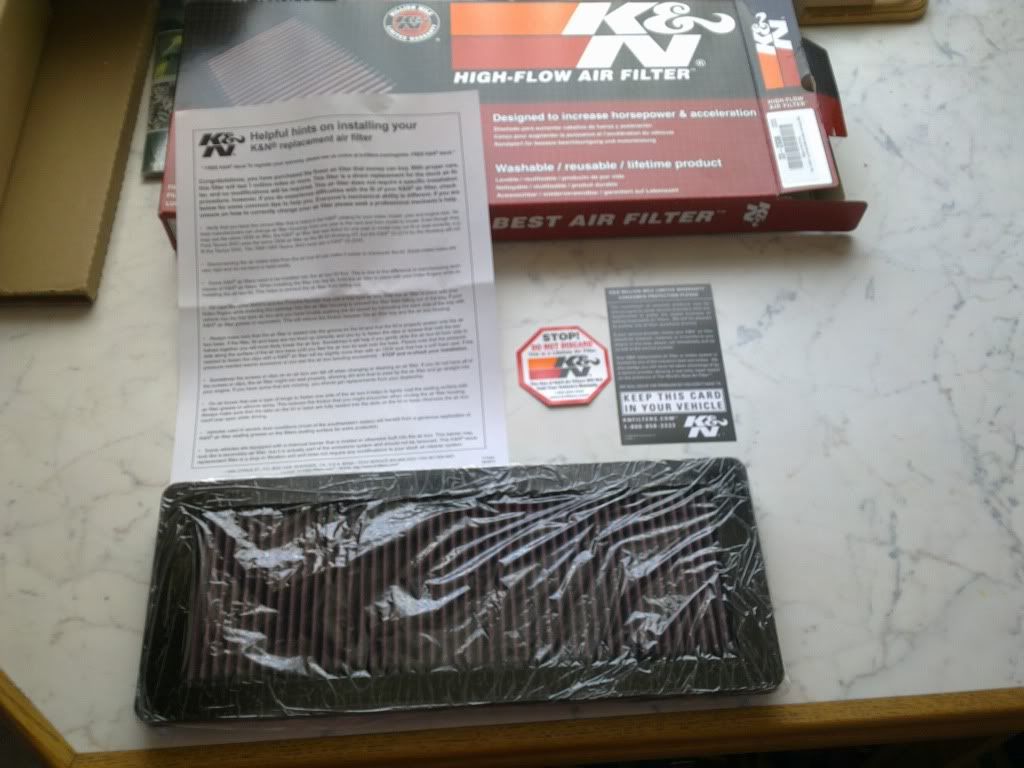 Close up of labels in the box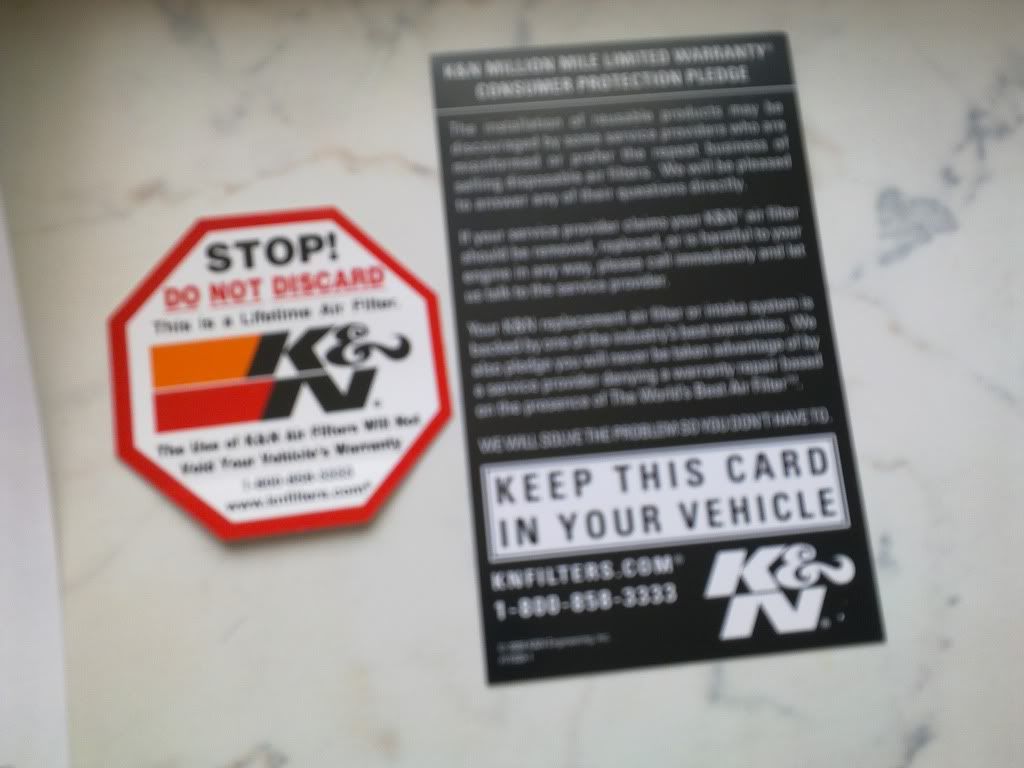 Instructions (sort of) and hints on fitting the K&N filter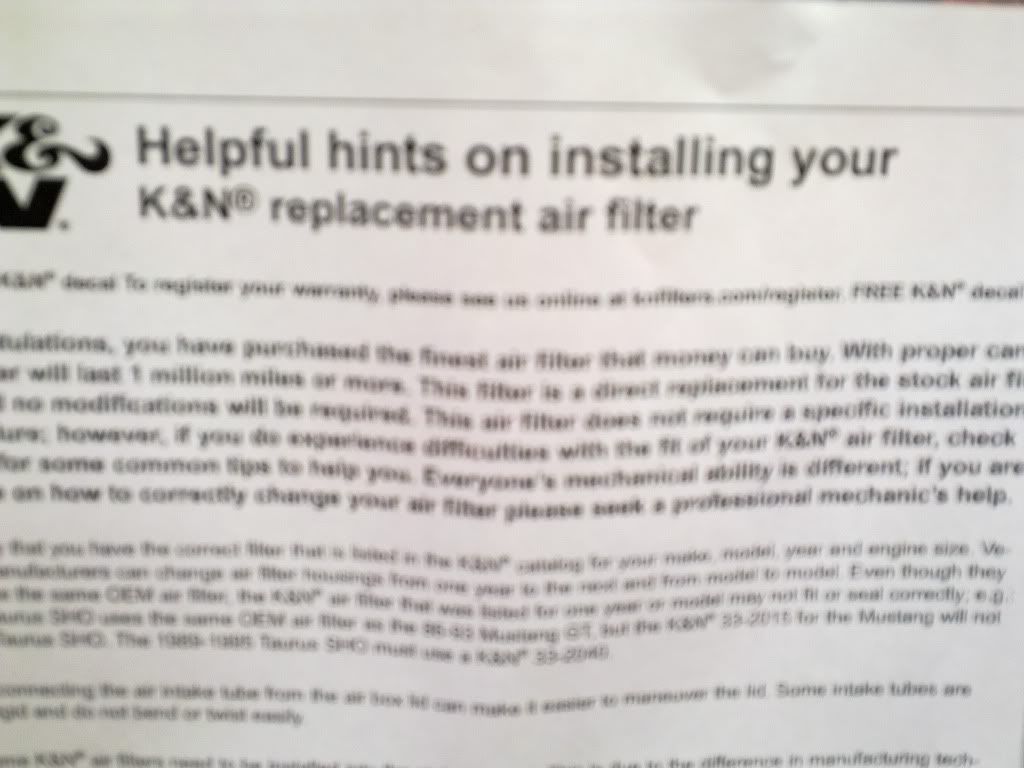 The location of the air filter in the engine (at the back of the engine bay)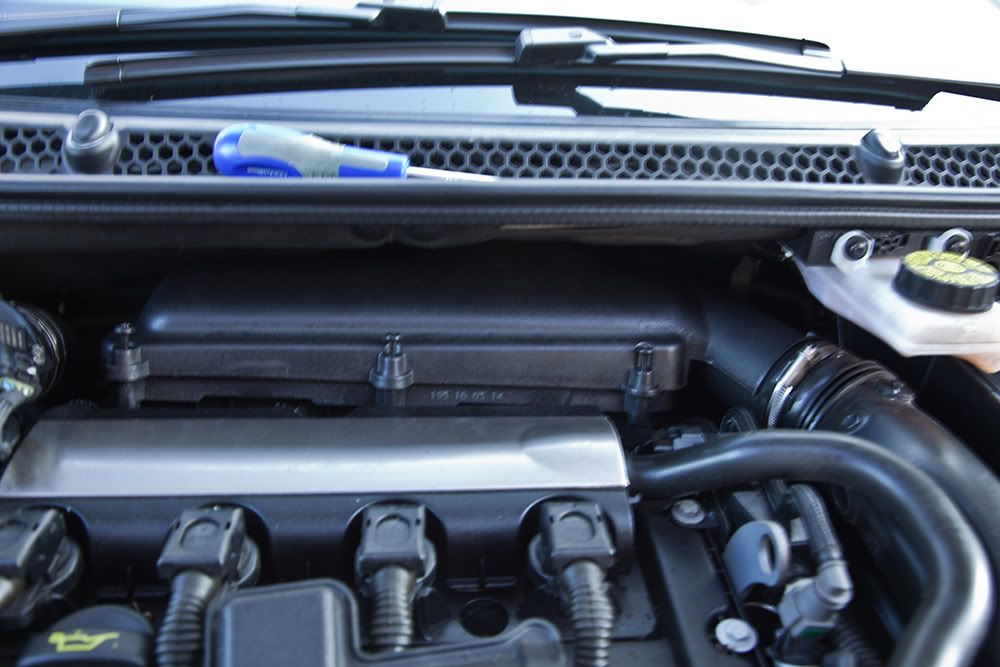 The 3 screws that need to be undone on the air filter casing:
Undoing the 3 screws using a torx adapter with a spanner because of the lack of access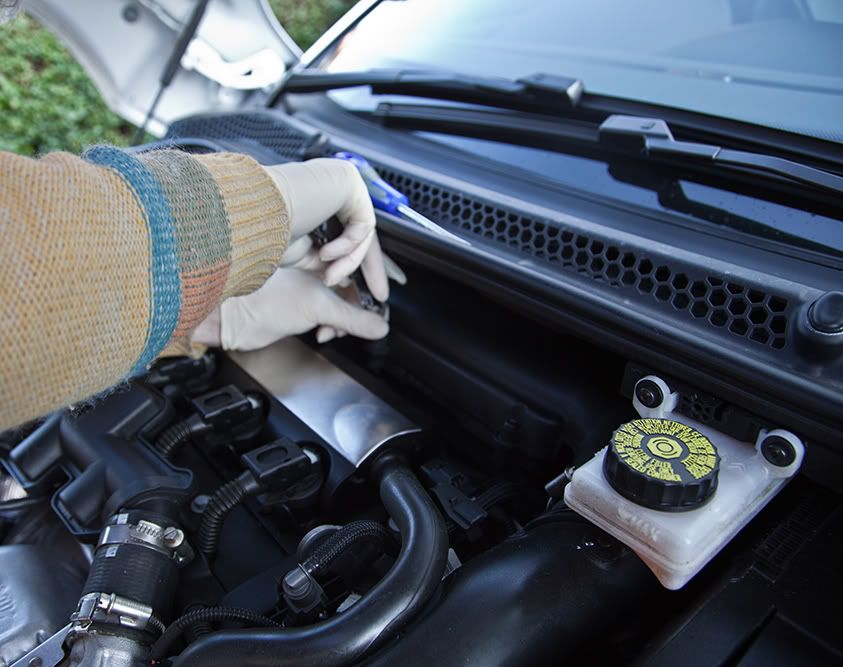 Once all three screws have been undown, we also removed the screws holding the brake fluid reservoir in place and moved it slightly to the right, as its impossible to remove the air inlet pipe without doing so.
Then loosen the screw on the securing clamp on the air inlet pipe and work it free in conjunction with removing the lid from the air filter housing.
A tip is to move the air filter housing lid to the left as this aids removal and the air inlet pipe will just free itself.
Remove the old filter and put the new K&N filter into the housing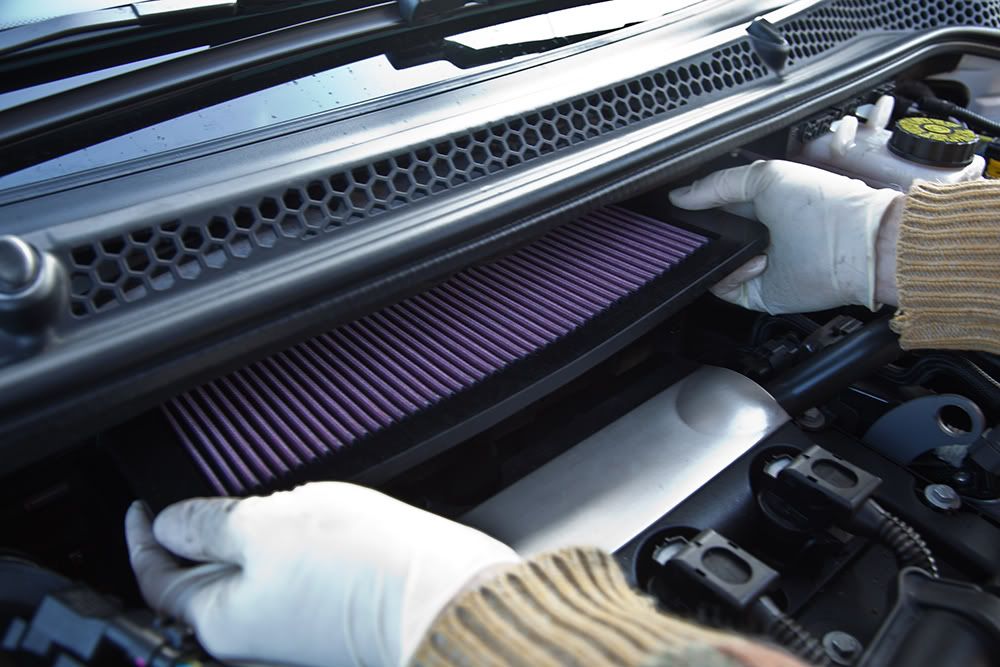 The new air filter in place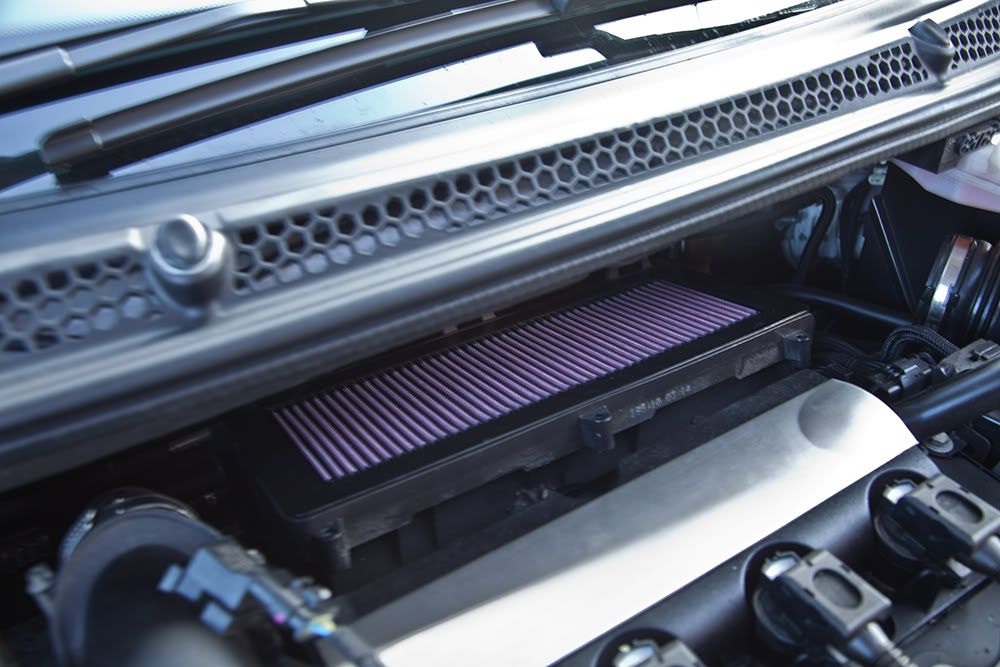 Now replace the lid of the air filter housing, making sure that the 3 clips at the back of the housing fit into place and at the same time connecting the air inlet pipe back up to the air filter housing and tighten the 3 screws on the front back up.
Replace the brake fluid reservoir back into position and tighten the two screws.
Now keeping the bonnet of the car up, turn on the engine and listen for any air escaping from the filter area. If you do, you need to carry out the process again and install the filter again otherwise you are now ready to go.
Job done.
Hope those of you, like me that are new to this, will find it useful