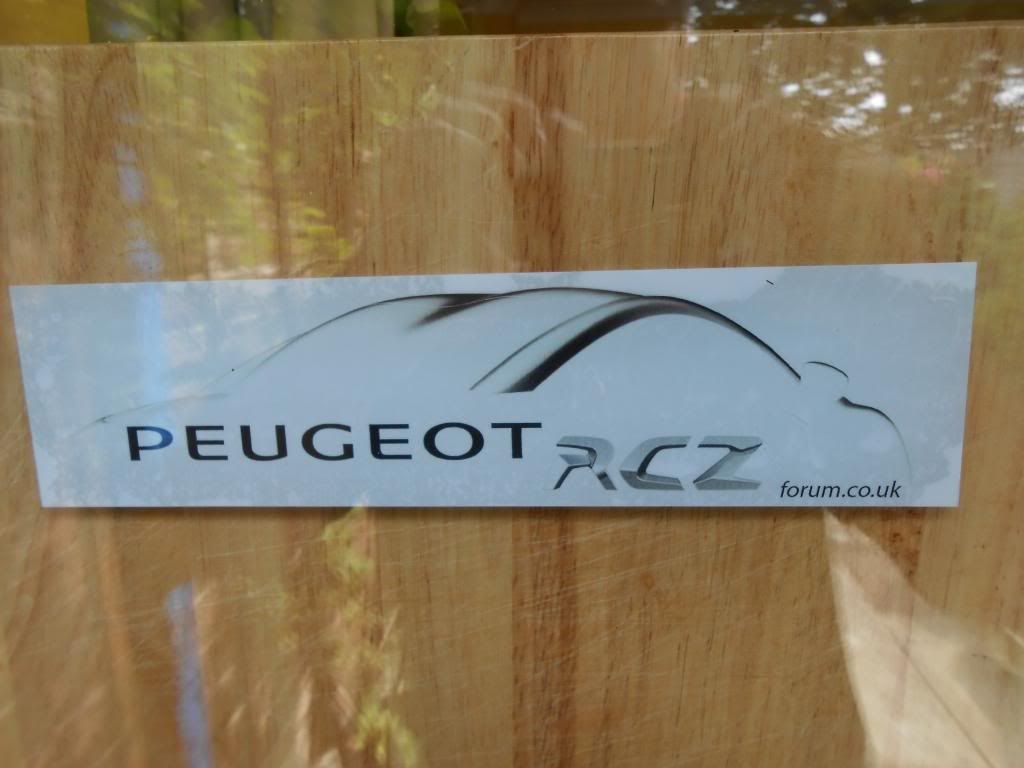 The car stickers have arrived and I'm very happy with them.
Phew, I did have my worries as to how they would turn out, but in the end the result is good.
They are on a White background and are self adhesive. They can be applied, peeled off and reapplied. They are just small enough for the side windows, however the printing on the glass of these windows does impede on the legibility of the .co.uk element of the sticker.
They can be obtained in the first instance via myself and paid for via Paypal to
[email protected]
. They cost £2.75 inc posting & packing each or £5.00 for two (posted out together) Please include your full name and postal address on the Paypal site in order that I can post them to you directly.